Jeremy C. Johnson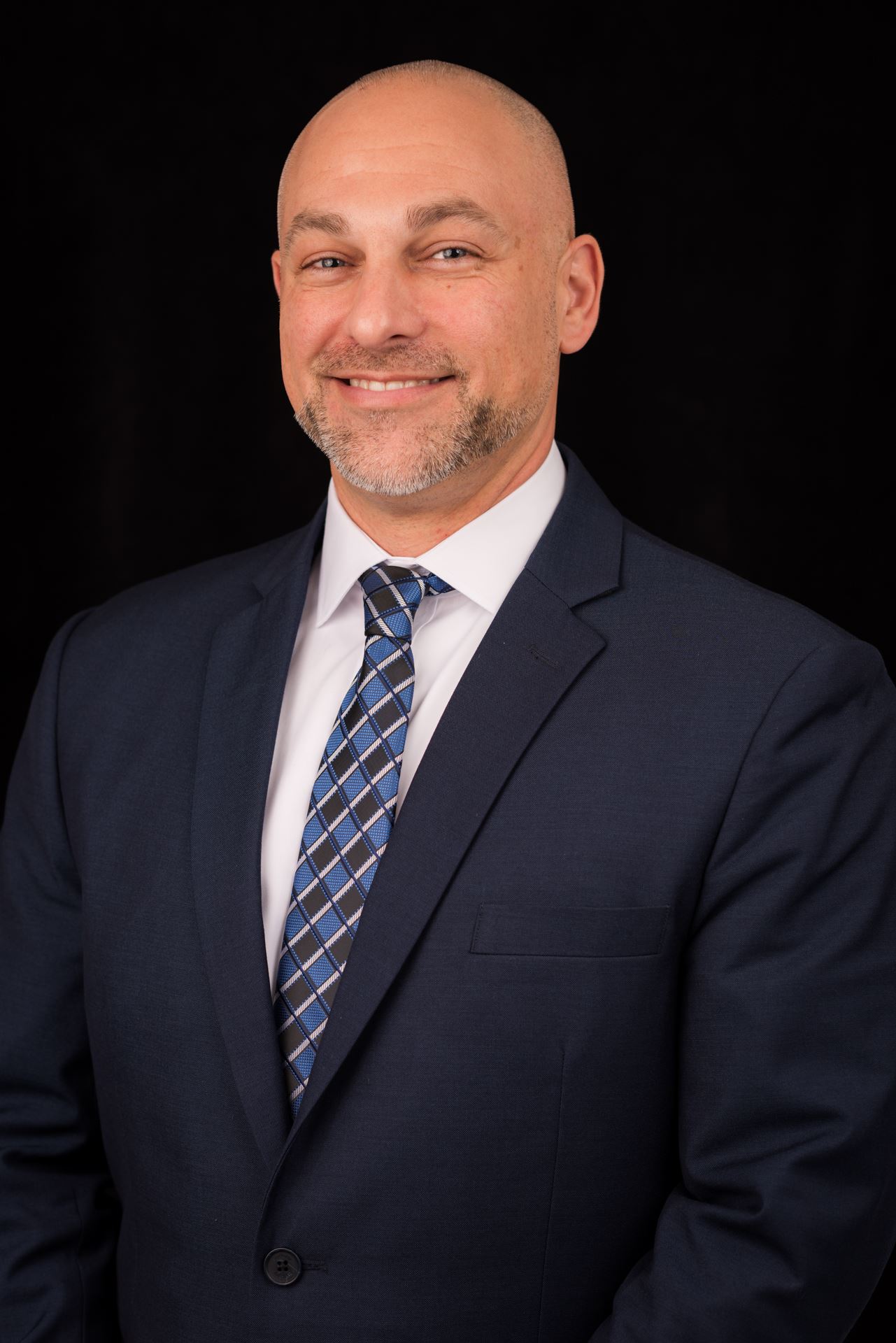 Partner at Johnson, Gasink & Baxter, LLP in Virginia
Jeremy C. Johnson is an experienced problem solver who helps individuals and businesses achieve their goals of prosperity, stability, and growth.
Jeremy has helped numerous clients during more than a decade of practice. He takes pride in ensuring that his work for clients is reliable, correct, and on time.
Jeremy works with the other Virginia attorneys at Johnson, Gasink & Baxter, LLP, to protect our clients, their families, their businesses, and their wealth.
Education
University of Massachusetts, Amherst, MA, Bachelor Degree (English), 1997
Western New England University School of Law, Springfield, MA, Juris Doctor, 2000
Boston University School of Law, Boston, MA, LL.M. (Tax), 2004
Background & Professional Career
Jeremy is a member of the Virginia and Massachusetts Bars. He has served as a Board Member for the Peninsula Agency on Aging Endowment Fund, Inc., and as the President, Immediate Past President, Vice President, Treasurer, Secretary and Board Member for the Virginia Peninsula Estate Planning Council.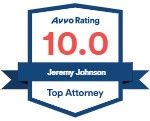 Jeremy has been named a 'Rising Star' by Virginia Super Lawyers Magazine for 2011, 2012, 2013 and 2014 in the practice areas of Trusts, Estates and Probate. He has also been recognized as a 'Top Lawyer' in Virginia Costal Magazine for 2015, 2018, 2019 and 2020. Jeremy serves as the Registered Agent and General Counsel to multiple businesses from Virginia Beach to Arlington, Virginia, as well as throughout Massachusetts.
In January of 2004, Jeremy moved from Boston to the gentler climate of Williamsburg, Virginia. Jeremy has three beautiful daughters and a strapping young son. Having grown up on Cape Cod, Massachusetts, Jeremy enjoys spending his free time outdoors and by the water. Jeremy can often be found running, hiking with his family and their german shepherd (Lana), or riding Harley Davidson motorcycles with his wife, Sarah.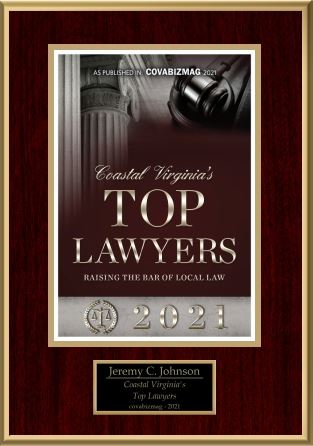 Jeremy specializes in the area of Trusts, Estates, Probate and Business Law. He enjoys helping clients navigate their options and issues to arrive at the correct legal outcome. Jeremy prides himself on making certain that his work is reliable, on-time, accurate and client focused.
Bar licenses
Professional associations, certifications, and accolades:
Virginia State Bar, Trusts and Estates section, Business Law section and Taxation section
Massachusetts State Bar
Licensed Continuing Education Instructor
Williamsburg Bar Association
Virginia Peninsula Estate Planning Council, Immediate Past President 2014-2015
Virginia Peninsula Estate Planning Council, President 2013-2014
Virginia Peninsula Estate Planning Council, 1st Vice President 2012-2013
Virginia Peninsula Estate Planning Council, 2nd Vice President 2011-2012
Virginia Peninsula Estate Planning Council, Treasurer 2010-2011
Virginia Peninsula Estate Planning Council, Secretary 2009-2010
Virginia Peninsula Estate Planning Council, Board Member 2008-2009
Virginia Peninsula Estate Planning Council & National Estate Planning Council, Member
Peninsula Agency on Aging Endowment Fund, Past Board Member
Williamsburg Chamber of Commerce Armed Forces Committee, Past Board Member
WealthCounsel, Member
Super Lawyers® Magazine, Rising Stars℠, 2011, 2012, 2013, 2014
Rated 10.0 Superb by Avvo.com
Rated 'Top Lawyer' by Coastal Virginia Magazine 2015, 2018, 2019, 2020 & 2021
Avvo Top Rated Lawyer 2020